BATHROOM REPAIR SERVICES
Showers, Sinks, Cabinets, Countertops and More
Bathrooms are a hive of activity at all hours of the day. When you're looking to get out the door in the morning or relax after a busy day, the last thing you want to deal with is a bathroom issue. At HomeSteady, we provide expert help to tackle basic bathroom repairs to keep this important space in your home operating perfectly.
If you're looking for bathroom repairs services, you're in the right place! Contact HomeSteady today to schedule your estimate with a professional, experienced technician.
Your Local Handyman for Bathroom Repair Services
We've earned our reputation for being experts in all kinds of bathroom repair services, including:
Toilet repair
Shower repair
Minor leaks
Showerhead repair
Toilet installation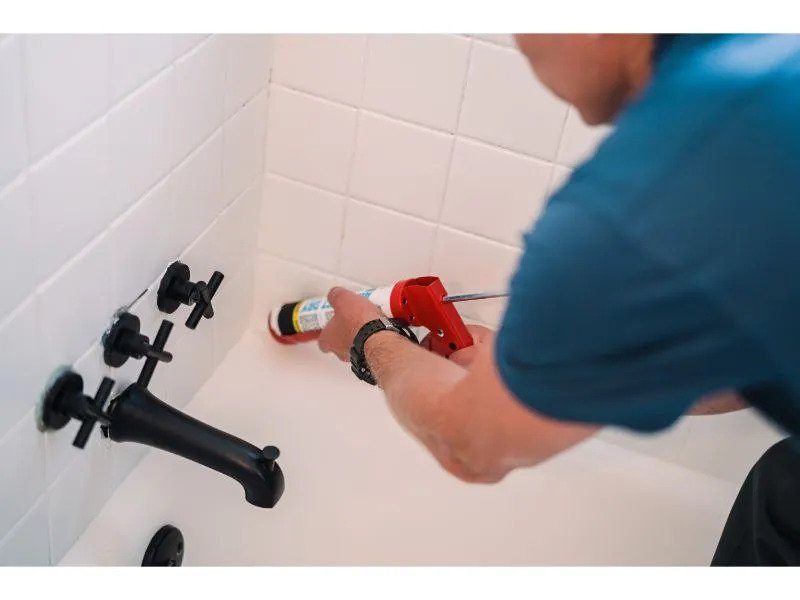 Trust HomeSteady to Focus on the Details of your Bathroom Repair Needs
We love a toilet installation project, but you'll get the same commitment to quality and a job well done when you call HomeSteady for the little fixes that keep your bathroom working smoothly. That's why our technicians are trained to tackle the jobs that other companies won't pick up the phone for.
We're your trusted choice for tasks like:
Bathroom fan maintenance
Caulking
Shower rod installation
Install or repair bathroom cabinet hardware
Bathroom tile and grout repairs
Bathroom accessory installation
Grab bar installation
GFCI outlet testing
Fix sink stopper
Fix toilet flapper
Not sure if we handle the specific bathroom repair you need? Find out! Get in touch and let us know what you need.
Bathroom Repair Services Near Me
At HomeSteady, we treat all our customers like neighbors, because they are! When you need a helping hand to get your toilet, shower, or anything in the bathroom working the way it should, trust the local handyman service that gets the job done right and on time. Contact HomeSteady today to get your estimate from a professional home care technician.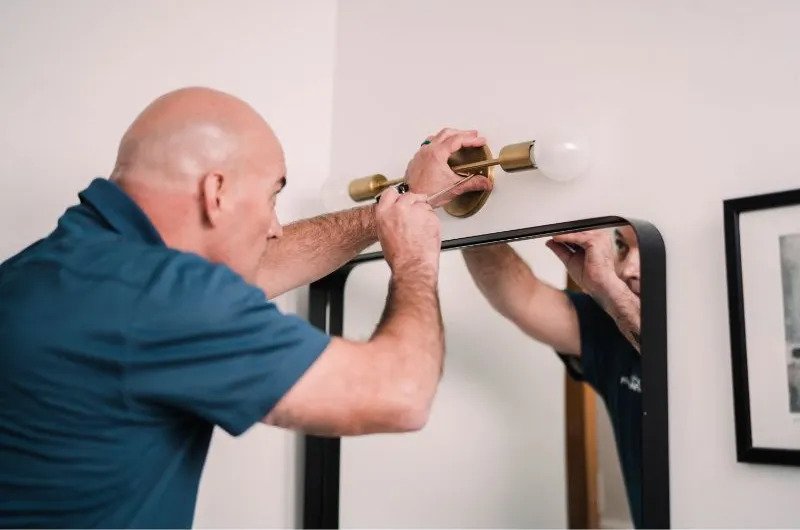 FAQs
We recommend taking careful measurements of your existing toilet and comparing those dimensions with the toilet you're planning to purchase. To measure your toilet, focus on measuring:
From the front of the toilet to the back of the tank.
From the floor to the top of the toilet tank.
The width of the toilet at the widest points (likely from left to right when looking at the toilet straight on).
Need help? Your HomeSteady technician can measure your current toilet and make a rough-in measurement as well to make sure you purchase the right replacement toilet
We recommend replacing the caulking in your bathroom every five years. You may consider replacing it sooner if there are signs of wear and tear, peeling, cracking, or mildew.
Some types of shower rods can be installed without drilling holes in walls. These may have weight limits that can limit your options for a shower curtain. We can help install a shower curtain rod without drilling holes and even patch the drywall from your old shower rod.