DRYWALL REPAIR SERVICES
Cracks and Holes in Your Drywall are No Match for our Experts
Nothing catches the eye like an unsightly nick or hole in your drywall. Drywall repair and maintenance play an important role in making sure small accidents don't leave your home scarred for the long haul. Whether you need to patch a large drywall hole from the kids playing ball in the house or just need a quick touch-up, let the expert technicians at HomeSteady lend a hand!
Get a professional fix with handyman drywall repair services near you. Contact HomeSteady today to schedule your appointment!
What Causes Drywall to Crack?
Not all drywall cracks are caused by moving furniture or rambunctious kids. Some other causes of drywall damage include:
Cracks caused by your home settling
Damage from excess moisture or water leaks
Rodent-inflicted damage
Holes caused by hanging shelves, photos, etc.
Doorknob holes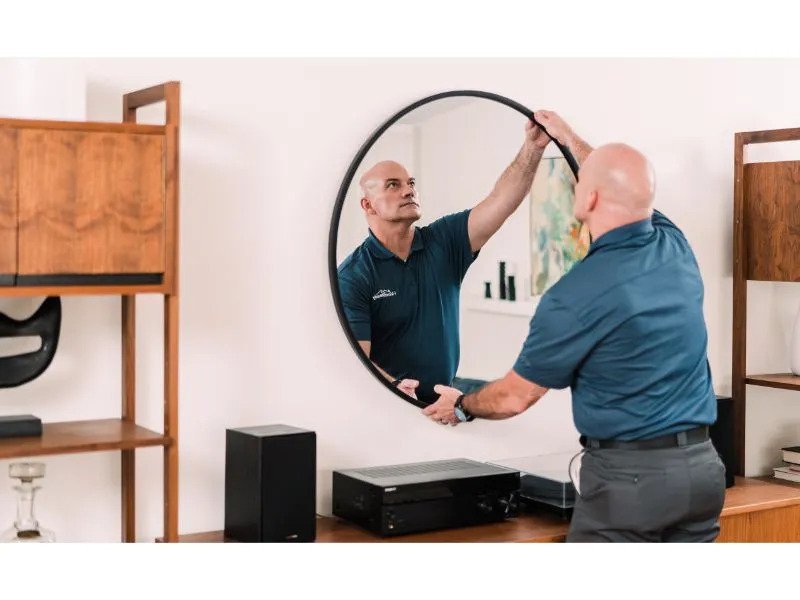 More Than Just a Quick Fix for Drywall
At HomeSteady, we can do so much more than just covering a crack or hole in your drywall. We'll inspect the whole area and identify ways to reduce the risk of further drywall damage in the future.
We also offer more drywall services, such as:
Ceiling sheetrock repairs
Drywall finishing services
Drywall mudding services
Drywall taping services
Once we finish your drywall repairs or drywall finishing, we can even help with painting!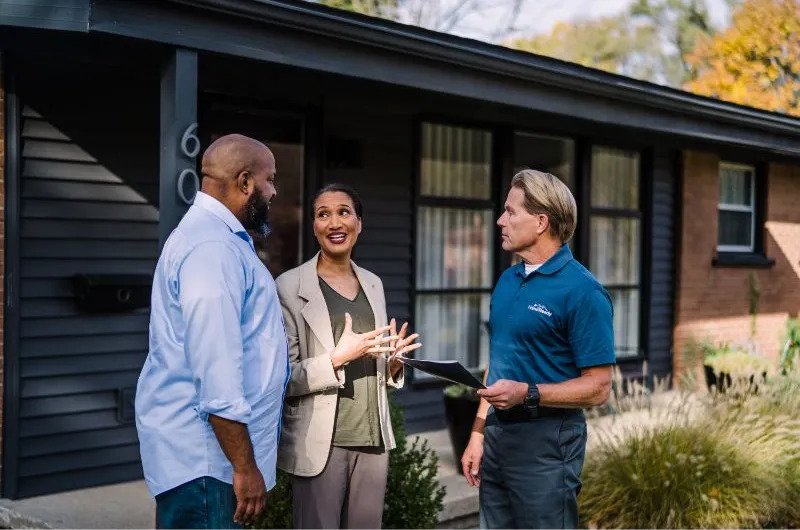 Drywall Repair Services Near Me
Get your home back to looking like new with professional drywall repair from HomeSteady. To request an estimate from an expert technician, contact us today!
FAQs
Spackle is best suited for small repairs. It can dry quickly and cover small holes like those created by nails or thumbtacks. Joint compound is slower to dry, which makes it the better choice when hanging or finishing drywall and hiding the seams between drywall panels.
They are! Drywall is the umbrella term for all flat paneling that is made of gypsum plaster. The gypsum is then covered on the outside by thick paper. Sheetrock is a specific brand of drywall. Terms like "drywall repair" and "sheetrock repair" are often used interchangeably to refer to the same materials and processes.
Drywall isn't strong enough to support substantial weight. While smaller picture frames are usually safe, hanging heavy glass mirrors usually requires finding a wall stud or using drywall anchors for the fasteners.
We recommend using a stud finder to locate and utilize the studs behind your drywall to support a TV mount. Learn more about our TV mounting services.