PAINTING SERVICES FROM HOMESTEADY
Interior and Exterior Painting to Bring New Life to Your Home
Nothing livens up your home inside and out like a fresh coat of paint! Make your home reflect your unique taste and personality by reimagining its color scheme and giving your space an entirely new feel. At HomeSteady, we offer interior and exterior painting services that bring your vision to life. Combined with our professional deck staining services, homeowners can give their whole property a fresh look!
Let's get started. Contact HomeSteady today to schedule your painting or staining project estimate!
Interior Painting Services
Can a handyman do painting? You bet! Our technicians are trained, licensed, and insured to tackle many of your home projects, including interior painting projects. We can cover much more than just walls. We can also help with:
Cabinet painting
Trim and crown molding painting
Touch-up painting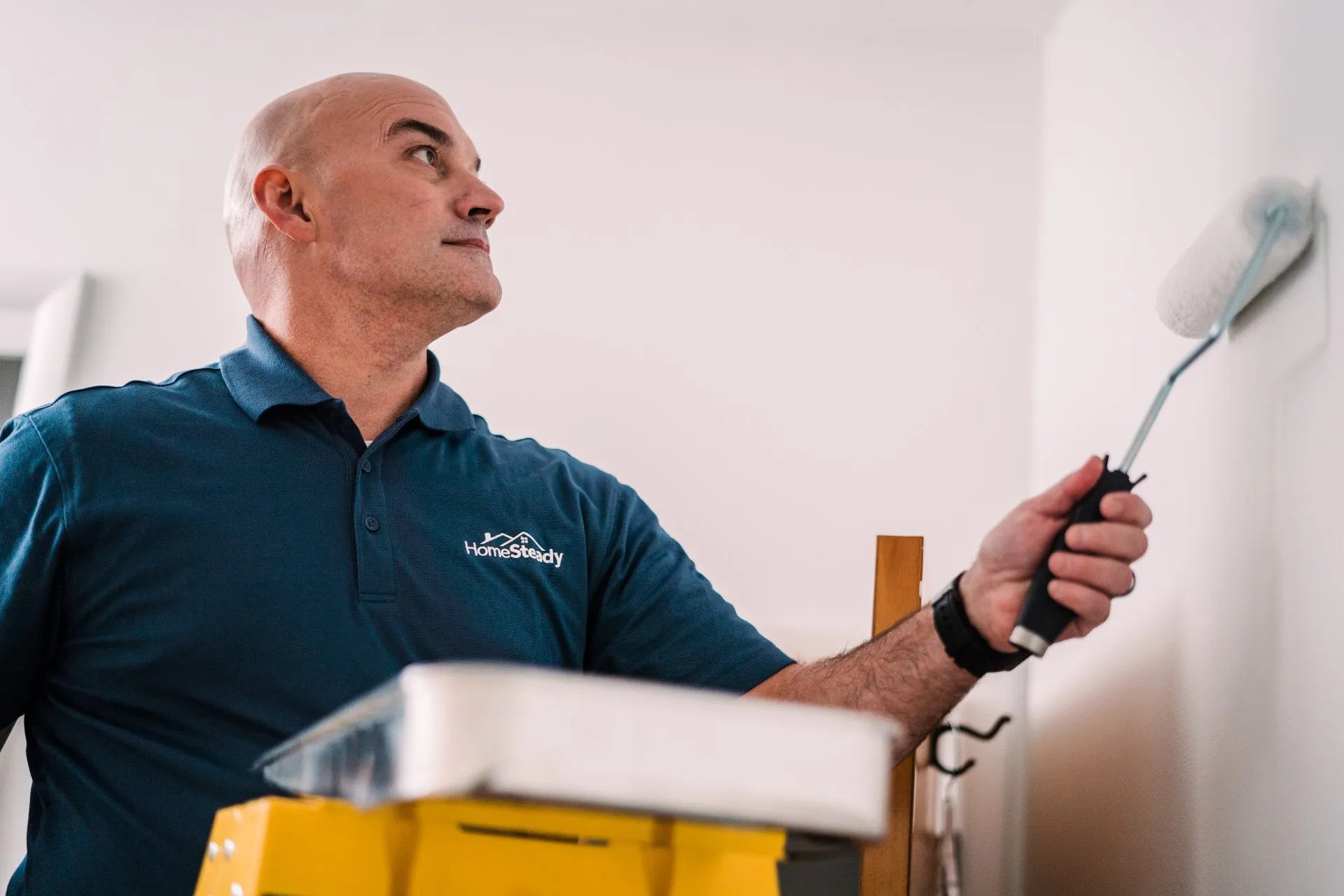 Handyman Exterior Painting Services
The exterior of your house provides people with their first impression of your home. Keeping it in good condition is one of the most cost-effective ways to protect a home's value. When you need a hand touching up areas of your home's exterior paint, our teams can get the job done quickly and offer results that will stand up to weather and general wear-and-tear. Our handyman painters can work with any exterior materials, including wood, stucco, and vinyl siding
Professional Deck Staining
Staining your deck is the best way to protect your investment, enhance the deck's appearance, and reduce the risk of damages or fading. Depending on what type of wood your deck was built with, homeowners should expect to re-stain their decks every two to three years. Some factors that influence how often you will need to stain your deck include things like snow and ice build-up, exposure to direct sunlight, and humidity. Even leaves and tree sap can influence how often your deck will need treatment.
Handyman Painters Near Me
No matter what your painting needs, trust our experienced technicians to bring quality workmanship to every project. From repainting your living room to retouching the exterior paint before listing it for sale, you're just one appointment away from getting the job done. Contact HomeSteady today to request your customized estimate.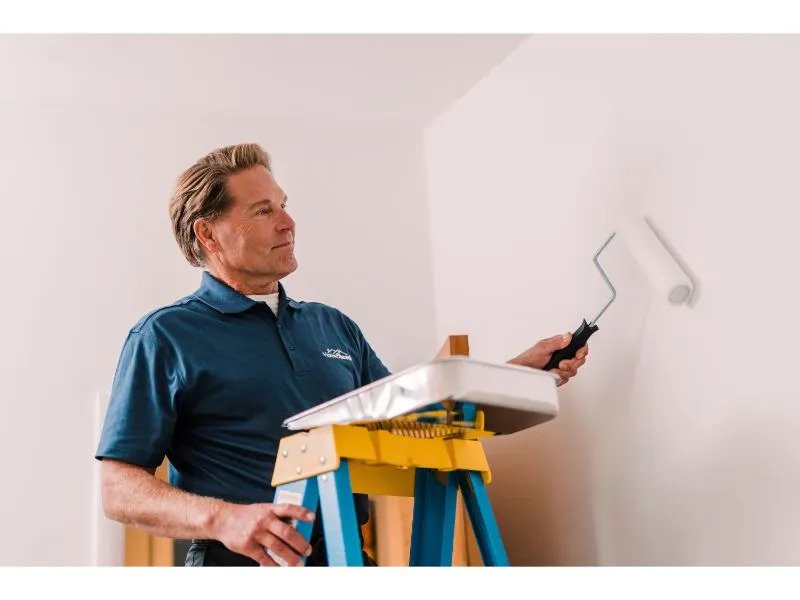 FAQs
Getting the right amount of paint for the job can be tough to calculate! One rule of thumb is that one gallon of paint covers up to 400 square feet. An average-sized bedroom, for example, is around 800-1000 square feet. Your HomeSteady technician will be glad to help you determine how much paint you'll need to get for your house painting appointment.
If you have a gallon or two of paint left over from your last painting project, it's probably still okay to use. Latex paints last between two and ten years. Chalk-based paint can last up to five years, while some acrylic paints can last for 15 years. Your HomeSteady technician can help you determine if your paint is still usable.
Depending on factors like the material your home is built from, the type of paint used, and your climate, you may need to repaint your home in as little as three years, though an expert paint job can last up to 15 years.