DOOR REPAIR SERVICES
Expert Entry Door and Interior Door Repair and Replacement for Your Home
Doors play an important role in your home's look, but they're also critical for energy efficiency and keeping your household safe and comfortable. Fixing a troublesome door knob or ensuring an interior door doesn't stick or creak helps maintain your security and improves your everyday experience at home.
Don't wait to make an interior or exterior door repair. Trust our expert technicians to provide quality workmanship that lasts. Contact HomeSteady today to schedule your estimate.
What Door Repair Services Does HomeSteady Offer?
If it opens or closes inside or outside your home, we probably can make it function better! Our professional technicians can tackle any door repairs you need, including:
Sliding barn door repair
Closet door repair
Screen door repair
Storm door repair
French door repair
Glass door repair
Interior door repair
Exterior door repair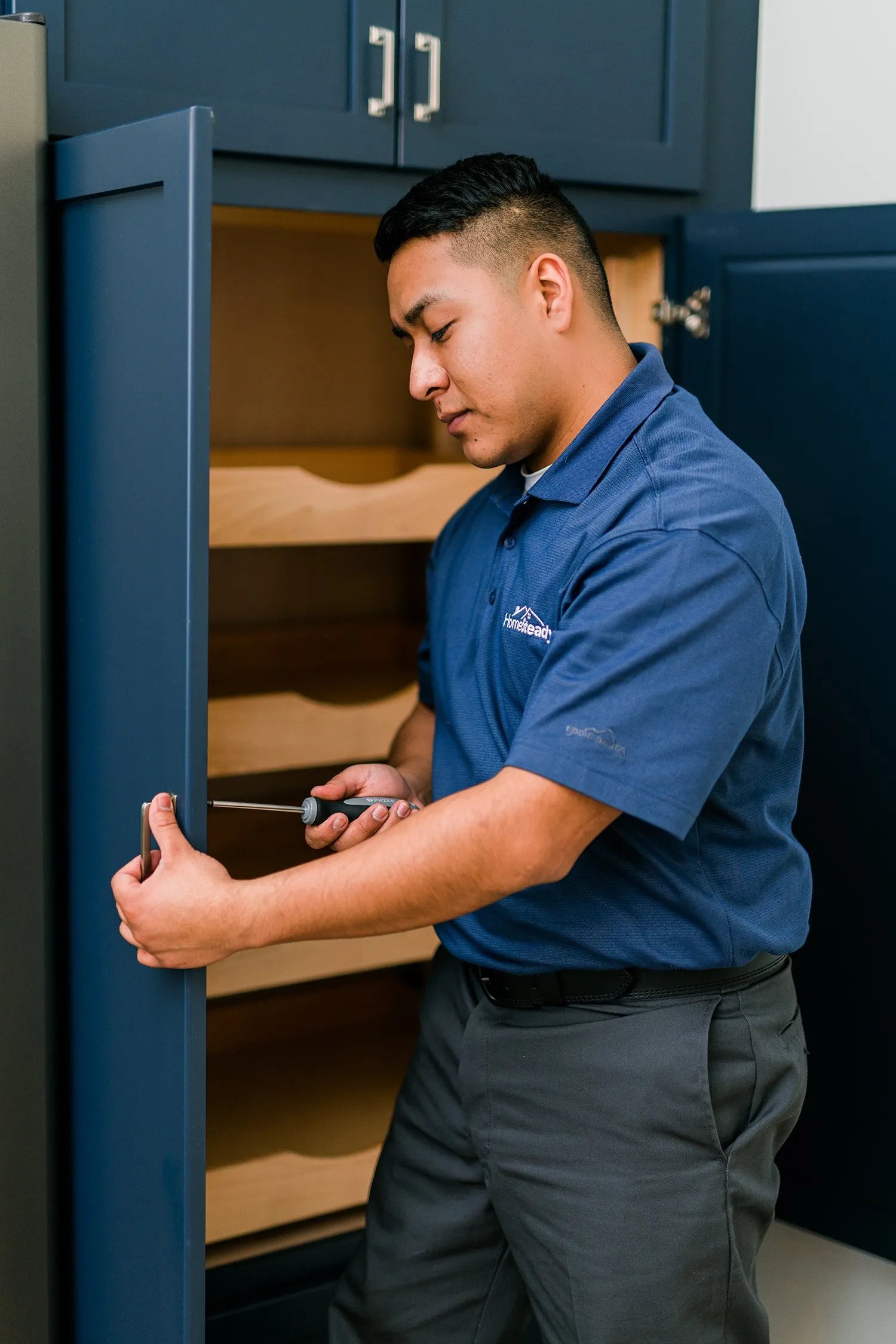 The Most Common Door Repairs
Our technicians have seen it all when it comes to broken locks, damaged hinges, and issues as common as loose door knobs.
Call HomeSteady to handle any of the following tasks:
Fix squeaky door hinges
Fix loose door knobs and tighten door handles
Install door weatherstripping
Fix a door knob that is hard to turn
Fix a door knob sticking in one position
Repair screen doors
And more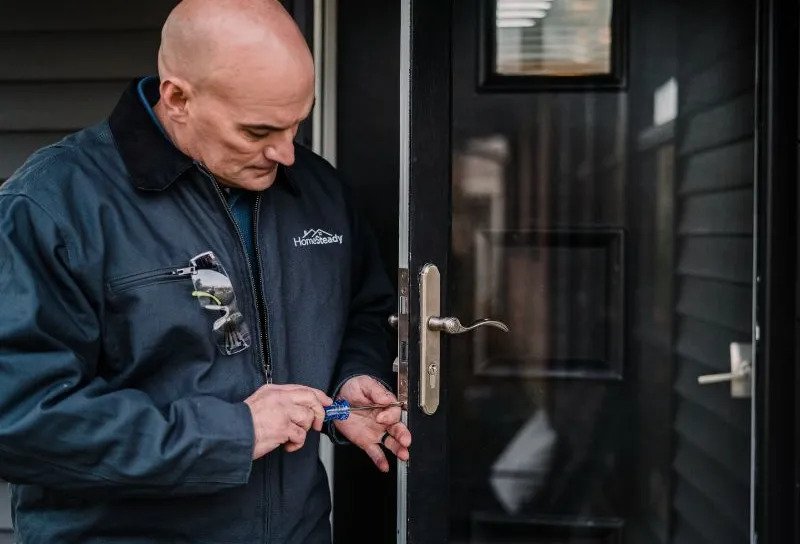 Door Services and Door Frame Repair Near Me
Trust your local handyman from HomeSteady to get your interior and exterior doors working the way they should. Don't wait to make the fix. Contact HomeSteady today for a personalized estimate.
FAQs
Hollow doors can be repaired! We can repair a hollow core door by patching or filling the door, depending on the material the door is made of.
Humidity makes wood expand and contract, which can shift the pressure on the hinges and cause them to squeak. Excess dust or a lack of adequate lubrication can also cause interior and exterior door hinges to squeak.
Our technicians can switch the direction your door opens by replacing the hinges, resurfacing the door, and moving the strike plate. We can also clean up the door frame where the old hinges and strike plate were located by filling the holes and touching up the paint.