FLOOR REPAIR SERVICES
We Fix All Flooring Issues the Right Way
HomeSteady is your first call for all your flooring repair needs. Our trained technicians can help take care of damaged flooring in any room in your home. Prevent safety hazards and maintain the value of your property by addressing damaged wood, laminate, tile, and linoleum floors quickly.
Let's get started. Contact HomeSteady to schedule your custom floor repair estimate today.
Flooring Repair for Every Room in Your Home
Our technicians can handle it all. We are trained to work with all flooring materials and installation methods, meaning you can trust HomeSteady to fix issues like:
Poorly installed carpet floors, hardwood floors, or composite floors
Warped or buckling wood floors
Cracked or damaged ceramic tile floors
Loose flooring
Squeaky flooring
Stains and burns on flooring
Ready to start fresh? Learn more about our floor installation services.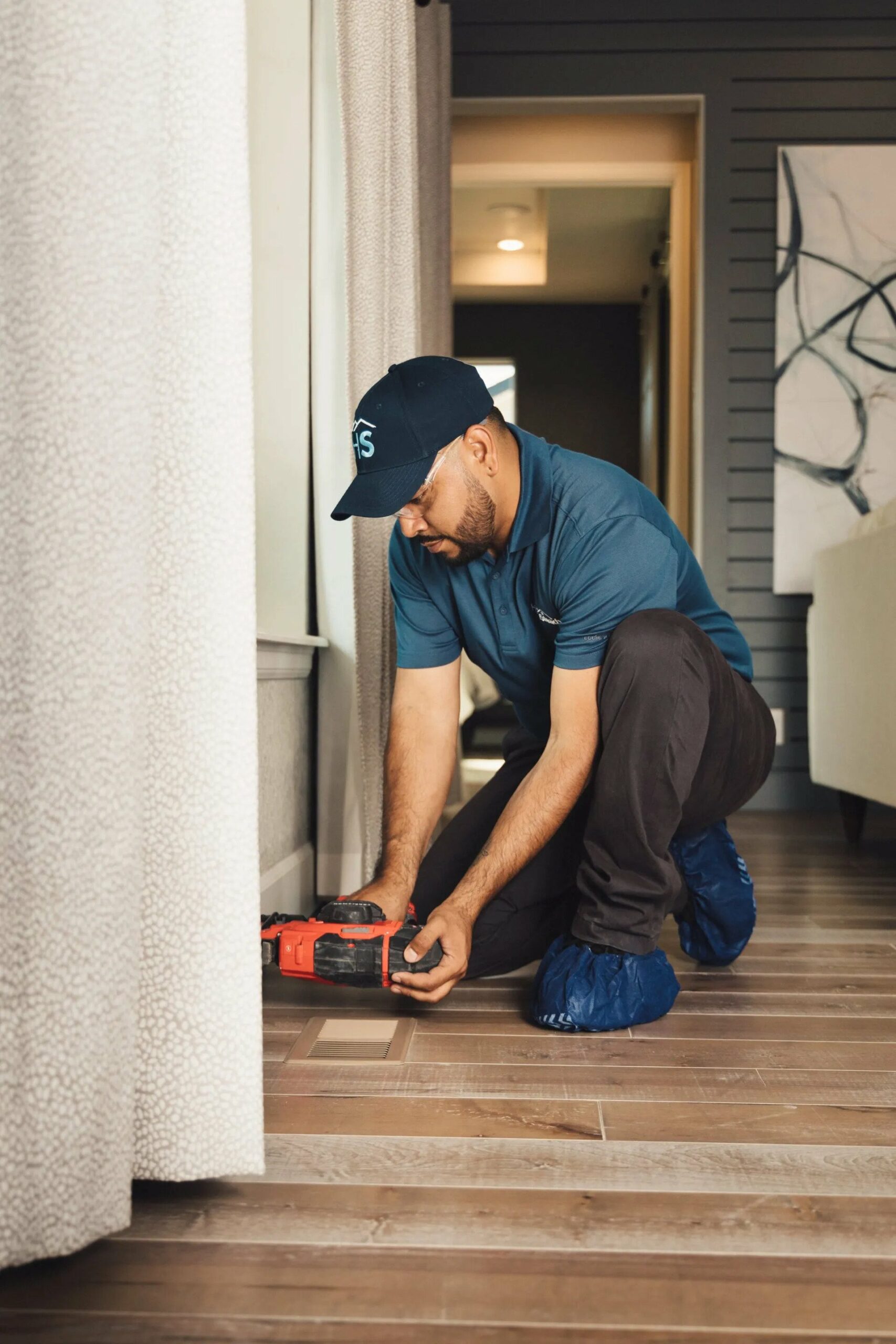 Types of Flooring We Fix
Different types of flooring present different benefits and drawbacks. For homeowners looking to fix flooring issues, it's important to work with a flooring repair company that understands the unique challenges of fixing these diverse materials. Instead of thinking of the process as bathroom floor repair or kitchen floor repair, focus on the type of material that needs to be fixed.
Some of the most common flooring materials we repair are:
Wood is one of the best flooring choices for longevity and appearance. Replacing hardwood floors can be expensive, which is why we offer trustworthy, local hardwood floor repairs surfaces to fix scratches, squeaks, and moisture damage.
Less expensive than hardwood floors, laminate flooring is an excellent choice for high-traffic areas in your home. While some laminates offer the look of wood for less, they are more prone to moisture damage and can be very difficult to repair on your own.
Vinyl isn't the cheap-looking material it used to be. Vinyl is an affordable flooring material that's easy to maintain. However, it is susceptible to warping and staining.
Ceramic tile flooring is ideal in moist settings, like kitchens and bathrooms, as well as entryways that see wet or snowy foot traffic. As beautiful as ceramic flooring is, it's an expensive option and can chip, scratch, or even come loose.
Carpet is a cost-effective choice that offers soundproofing and vibration-reducing benefits. Carpet is considered one of the most challenging floor materials to maintain due to its tendency to stain, absorb odors, and absorb moisture, resulting in mold or mildew growth.
Floor Repair Services Near Me
Get your home's flooring looking like new again with flooring repair services from HomeSteady. We're your local handyman who can perform effective repairs on any flooring material. Contact HomeSteady to schedule your flooring repair estimate today.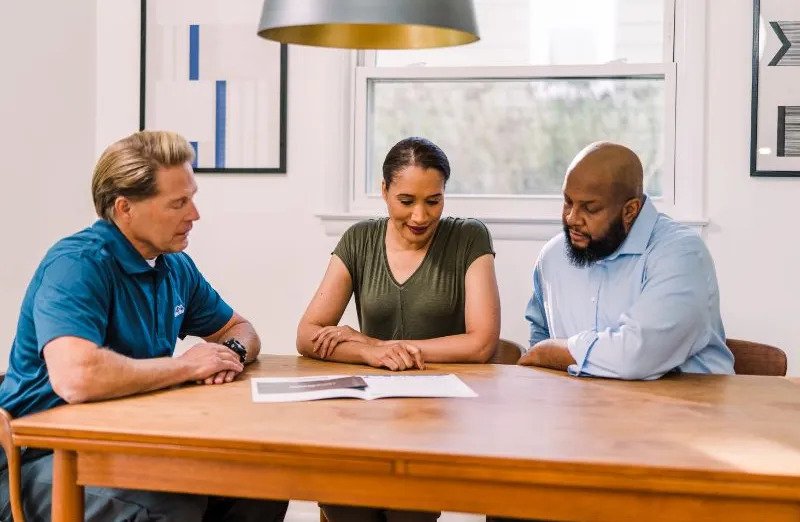 FAQ
The cost to repair flooring is influenced by the size of the room, the type of flooring that needs to be fixed, and the extent of the damage. Your local HomeSteady technician will put together a custom estimate based on your specific needs.
Rotted or warped wooden floorboards cannot be repaired. Your HomeSteady technician can help you determine when your damaged hardwood floors need to be replaced.
In some cases, simply caulking damaged tile floors can fix their appearance and replace divots or cracks. It may require considerable sanding and other preparation measures to ensure each tile fits neatly into place.